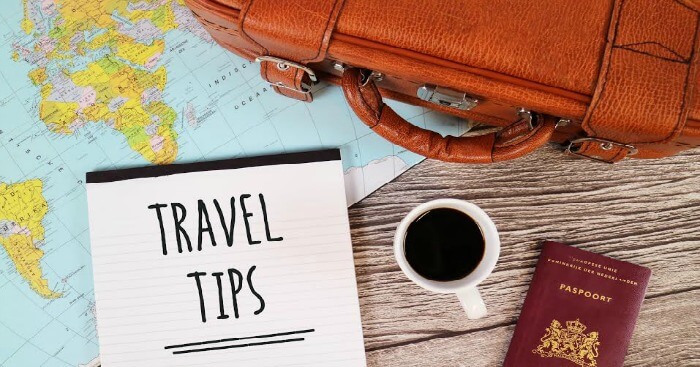 The plane ticket and accommodation fees are the two major expenses when traveling. Fortunately, there are plenty of ways to save money on airfare and hotel fees. Some of the best money-saving tips when traveling include the following:

Compare flights
One of the best ways to find great deals is to compare flights from different airlines. Check the airfare rate on different flight dates and time until such time you will find the most affordable option. That is if your schedule is flexible. Flights are usually cheaper when traveling mid-week as opposed to traveling on weekends.

Subscribe to services like Next Vacay and Skyscanner
By subscribing to these sites, you will receive an alert every time the cost of flight goes down. These websites are easy to use. Just input your email address and they will send you emails alerting you of the available flight deals.

Check out last minute deals
Follow online airline sites to check for last minute deals. Airline companies post the cheapest fare possible so as to attract more customers.

Check for hidden city tickets
There are websites that help you find a discounted one-way flight. One of such websites is Skiplagged. How come it is a hidden city? Well, you buy a ticket with your destination as a stop-over on a multi-leg flight. Hidden city tickets are cheaper when compared with direct flights.

Use the Right Airports
Airports that are quite farther away from your destination are less expensive than your exact destination. It would take you a few hour drive but you will save a huge amount of money.

Credit Cards for Points
A lot of credit cards let you use the points when booking for an airline ticket. There is a required number of points and you can use it to save money on travel.

Amazon Gift Cards
Gift cards on Amazon can be used for hotel discounts. Check out Hotels.com gift cards and you can find a gift card worth $100 but can be purchased at a lesser price. So, you can save a significant amount of money.

Book a Room
You can save a significant amount of money if you book for a private room on Airbnb. You still have the privacy as you have your own space.

Couch Surf
Don't you know that with couch surfing you don't need to spend even a single penny for your accommodation? It functions the same way as the Airbnb but the difference is you don't book for a bedroom but instead a couch. The locals offer couch surfing and they are usually the people who want to tell you more about their hometown.
Traveling is fun but it can be more enjoyable if you get to travel and save money at the same time. Airfare and accommodation eat a huge chunk of the travel budget. Follow the tips mentioned above and you get to save a significant amount of money.